Monthly Archives:
December 2008
If you set out to make a game that really uses choice to both immerse the player and make them come to a better understanding of themselves through those choices, there's an underlying problem that we have barely hit our heads against.
Fallout 3 pushes on those boundaries, unrelenting in its empowerment of the player to change the storyworld. Now, it's not like this has gone unnoticed, but it's worth thinking about the design problem, and how to deal with it.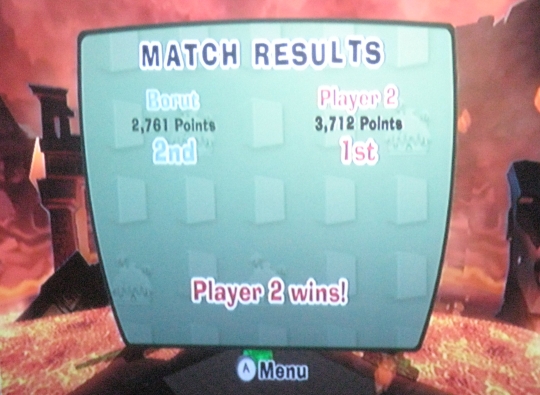 (Pic from Boomblox).
Regardless, I still hold by what I said about competition. Albeit perhaps restricted to competition while navigating characters around a 2D or 3D environments using a dual thumbstick controller…